What will be the effect of tax on PF interest, know where the whole thing
This is not the first time that the government has proposed to tax PF amount. In the 2016 budget too, the government had proposed to levy tax on 60 percent interest on deposits in EPF. The government withdrew it after widespread protests over the new tax. However, this time there is no such situation as it will affect only the employees who get the thick salary. According to the Finance Ministry, only one percent of PF subscribers will be affected by this proposal.
If the basic salary is up to Rs. 173611 per month?
If your current basic salary is up to Rs 173611 per month and you are not contributing to the VPF, then you do not have to worry about the tax imposed in the budget. People whose current salary is below this level will not have any tax impact. This is because the compulsory EPF contribution is 12% of the basic salary. If you multiply 12 per cent of Rs 17,3611 by 12, then this amount comes to Rs 2.5 lakh. That is, if your contribution is up to Rs 20833 every month, then you will be out of the ambit of new tax.
If you are contributing to VPF?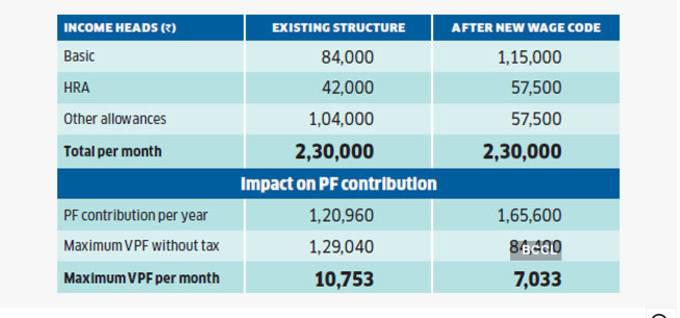 100% of maximum basic salary can be contributed with EPF in Voluntary Provident Fund. Suppose a person's EPF and VPF are equal. So it will be 24% of basic salary. In this way, if a person is contributing 24 per cent to EPF and VPF and his basic salary is less than Rs 86806, then this tax will not be affected. If your basic salary is more than this and you are contributing more than 12% to the VPF, then you can be affected. To avoid this you have to reduce your VPF contribution.
How much return will be earned on PF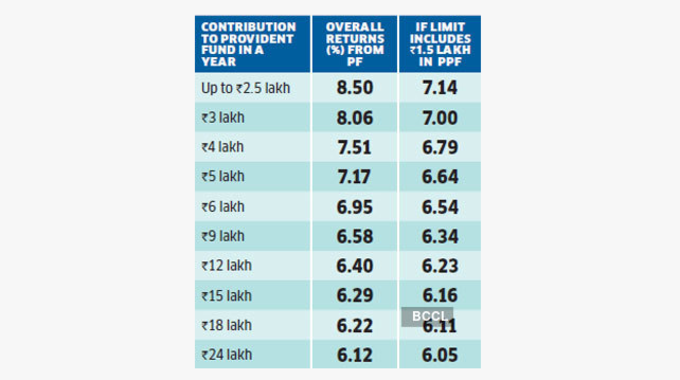 In VPF, the higher the contribution, the greater the impact. Suppose the interest on PF remains 8.5 per cent next year, then there will be no tax on the contribution up to Rs 2.5 lakh. Higher amount than this will attract tax and surcharge.
Effect of new wedge code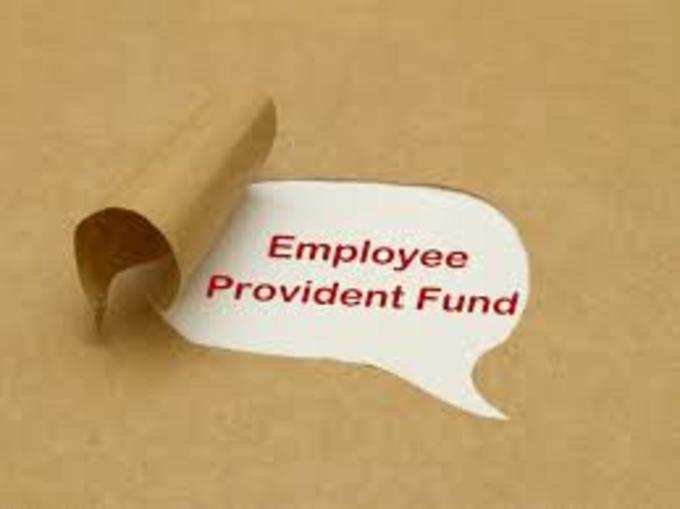 The new wedge code may come into force from 1 April this year. In this, the definition of salary can be broadened, which can increase the basic salary. If this happens, the amount of EPF will also increase by 12% and the annual contribution of many people will increase. This will affect such people whose basic salary is less but total remuneration is more. If your basic salary is 30 percent of the total salary, then it will increase by 1.67 times and you can come under the tax net. In such a situation, if your basic salary is Rs 104167, then you can avoid tax, but in case of higher salary, you may have to pay tax on the interest received on extra EPF contribution. In case of equal VPF contribution, if your basic salary is Rs 52083 or less, then you will not mind. If your basic salary is more than this, you will have to reduce the contribution to VPF.
Will PPF also be charged interest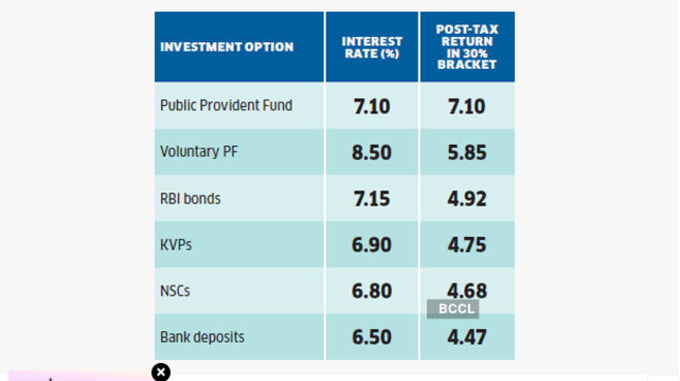 Some people fear that the limit of Rs 2.5 lakh will also apply to PPF. The budget documents mention interest under section 10 (11). Interest on PPF comes under this ambit. However, the situation is not clear yet. If PPF is not included in this, then it is the best means of fixed income for investors. Investors who are afraid of tax in VPF can turn to PPF. Here they will get higher returns and will not have to pay tax on interest. He should go to VPF only after the limit of Rs 1.5 lakh per annum in PPF is over.
High value ULIPs are no longer attractive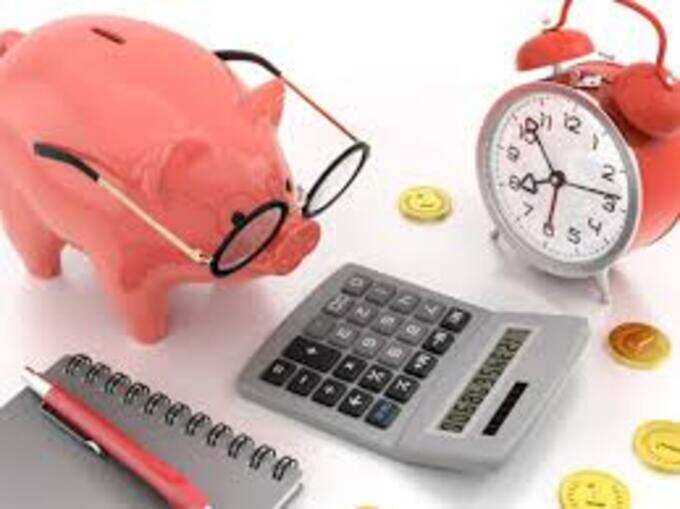 Similarly, in ULIPs, if you pay a premium of more than Rs 2.5 lakh in a year, then the tax exemption available under section 10 (10D) has been removed. This rule will not apply to existing ULIPs. This will be effective only on policies sold after February 1 this year.
.
Source: navbharattimes.indiatimes.com