Virat said after the victory in Chennai, we too scored 600 runs, then what is the fault of the pitch?
Chennai

India beat England by 317 runs in the second Test to equalize 1-1 in the four-match series. Team India captain Virat Kohli said after the victory that the toss did not matter in this Test match played in Chennai.
The Indian team scored 329 runs in the first innings after which the England team could score 134 runs. After this, India scored 286 runs in the second innings and gave England a big target of 482 runs. Chasing the target, the visiting team could manage only 164 runs and lost by 317 runs.
Click here to see the scorecard of this match
Virat said, "In the first test, when the spectators were not on the field, the energy seemed low. But after that we slowly regrouped. Strategy changed. The audience got a lot of love in this match. The audience in Chennai is highly intelligent. I also need an audience to be motive and got that here. '
Ashwin's amazing hundred, India strong on third day of Chennai Test
Regarding the conditions and toss, Kohli said, 'We scored 600 runs in both innings on this pitch. We did not panic. As far as toss in Chennai is concerned, it does not matter on this pitch. We batting on the third day too and batting well. It would be wrong to say that toss makes a difference. Whether there is grass on the pitch or not, both teams get equal chances. Rishabh Pant did great keeping. They have also lost weight. His team India has a lot of value.
He added, 'Sometimes bowlers need encouragement. That's why I also keep the audience excited. We showed good attitude on the field. Our batting on this pitch was excellent. We did not panic. We were not impressed by the turn and bounce. If I scored 600 runs in both innings, I knew our bowlers would do the rest.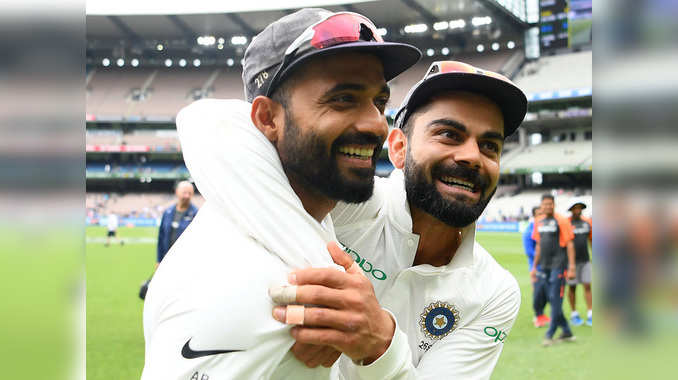 Who is the best captain of the Test for Team India, Virat Kohli or Ajinkya Rahane? What do fans say in sydney
Kohli praised Akshar Patel, who took five wickets in his first Test match. He said if he were fit, he would have played in the first Test.
Virat Kohli was unable to score any runs in the first innings but he contributed 62 runs in the second innings. On his batting, Kohli said, 'My batting had changed a lot in the second inning. I knew I had to increase my partnership with Ashwin. I trusted my defense. The trick worked. Challenging will be held in Ahmadabad. England have quality players. We have to maintain our energy.
.
Source: navbharattimes.indiatimes.com