SURAT NEWS: A thinking team becomes winner of singles league
The team won the final in singles cricket league-2 finals organized by singles youth and Shantam family and won the title.
face. Think team has won the title in the singles cricket league-2 finals organized by the singles youth and the Shantam family. Teams from 24 institutions of the city participated in the tournament held at Ribounce, Vesu. In the concluding ceremony held after the final match, the winning trophy was given to members of the Surat Jain Youth Club, a thinking team and the runners-up trophy. In the tournament, the award for Best Bowler, Best Betsman, Best Fielder etc. were given to the players. The event was also attended by solo youth president Gautam Prajapati, Shantam's Vinod Aggarwal, Balakishan Agarwal, Rishabh Chaudhary, Manish Pansari, Chunan Aggarwal, Mitesh Gupta and many others.
Eye examination and eyeglass delivery
face. On behalf of Mahavir International Surat South-West, Eye check-up and free eyeglass distribution program of needy patients was organized on Sunday at the Yoga Center of Shreemandipur Balaji Dham premises in New Citylight. During the camp, eye examinations and spectacles of 221 patients were distributed. The eyes were examined at the camp by Dr. Ashok Chavan and others from Eye Hospital, BharatiMaya Trust. During this period, Branch Chairman Pradeep Gujrani, Secretary Ajay Bardia, Surendra Manot, Rajesh Bothra, Anamika Talesra, Chairperson of Mahavir International Veera Abhilasha, Sanjay Modha of Mehndipur Balaji Temple Trust, Jayanthi Singhi, President of Terapanth Mahila Mandal Surat, Purnima Gadia etc. were present.
Vatika Premier League-2 Daga Warriors won
face. The semi-final and final matches of the five-day Vatika Premier League-2 cricket tournament organized by the Vatika family were played on Sunday. In this, the final match was won by Daga Warriors beating Shubham Warriors. In the tournament, players were awarded with Best Bowler, Best Betsman, Man of the Match, Best Captain etc. Sajjan Maharishi, Anand Agarwal, Govardhan Modi, Abhishek Goy, Kamal Prajapat, Krishna Chandak, Shubham Maharishi, Anil Dadhich, Harsh Tapadia, Shubham Agarwal etc. were present in the tournament.
Star Galaxy Premier League finale
face. The three-day Premier League cricket tournament was organized by Star Galaxy. 15 teams participated in the tournament. The final match was won by Star King defeating Star Super King. In the final match of the women's and kits group, the star rising team became the winner by defeating Star James. During this, MP Darshana Zardosh, BJP Metropolitan unit General Secretary Kishore Bindal and many other guests were present. The closing ceremony will take place on 21 February and the winners will be awarded during this time.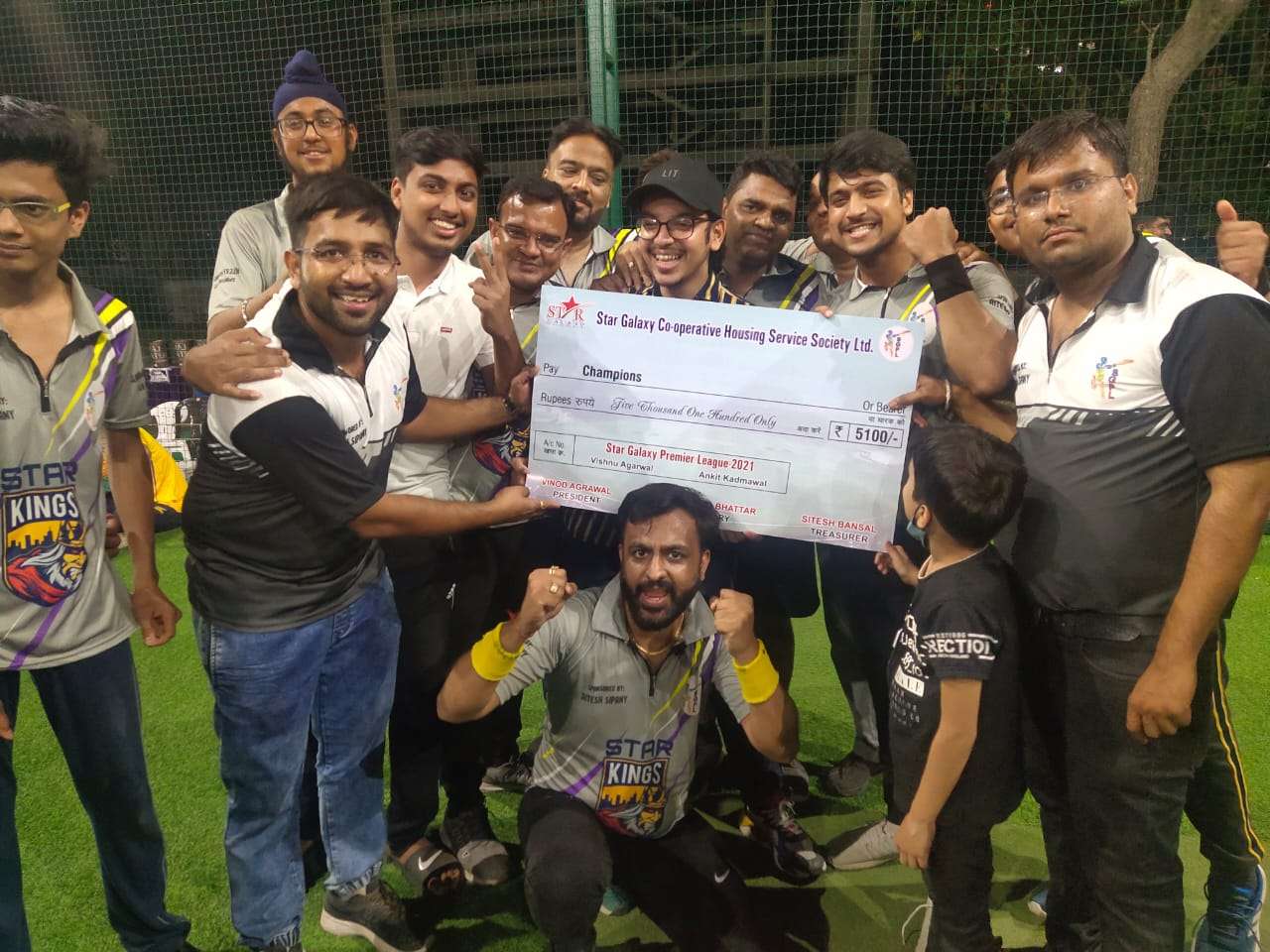 surat hindi news
Surat , Samachar
news letter
surat news hindi
surat news in hindi
surat patrika news
surat hindi news
Surat , Samachar
news letter
surat news hindi
surat news in hindi
surat patrika news
.
Source: www.patrika.com