Rubina Dilaik maintains her figure by drinking yoga and 5 liters of water daily
Bigg Boss's most beautiful contestant and TV's famous daughter-in-law, Rubina Dilac, is one of the popular actresses on the small screen. Rubina has won the hearts of people with her brilliant acting and with this she also makes everyone crazy with her beauty. You cannot ignore them by seeing their beauty on Instagram. Where you will find pictures related to Rubina's simple, traditional, casual, traveling and many other adventures.
Along with this, you will notice some such activites on his social account so that you will know what is the secret of the beauty of Rubina. However, today we are going to tell you the secret mantra of the beauty of the famous TV actor. Let's know the secret of 'Bigg Boss 14' contestant Rubina Dilac's glowing skin.
Headstand
This is considered to be the most difficult posture of yoga and it also requires expert supervision. This posture is quite tough but it teaches us how to increase our focus and power. It also helps you to maintain balance and balance. So Rubina resorts to this easy daily to keep herself fit and in the best shape.
These days Virat Kohli is taking care of Anushka Sharma's health
Warrior pose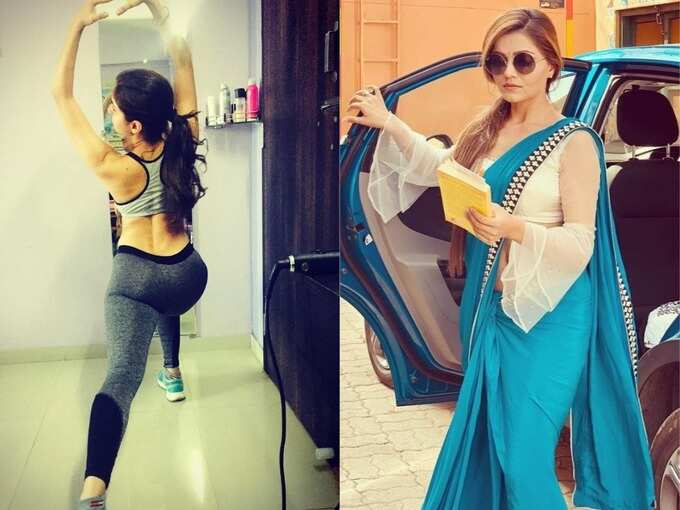 In the picture you can see Rubina posing as a warrior. By the way, it would not be wrong to call Rubina a fitness warrior. The actress does this yoga daily to keep herself fit. Sharing the picture, he wrote in the caption, Workout is the best way to cope with stress
This pose helps to stretch hands and feet, increase concentration and also helps in balancing body weight. This pose is good for the legs, hips and chest. Rubina believes that it is necessary to do workouts for better and health through which you can give perfect shape or bring about transformation.
She also shares her beauty secret with fans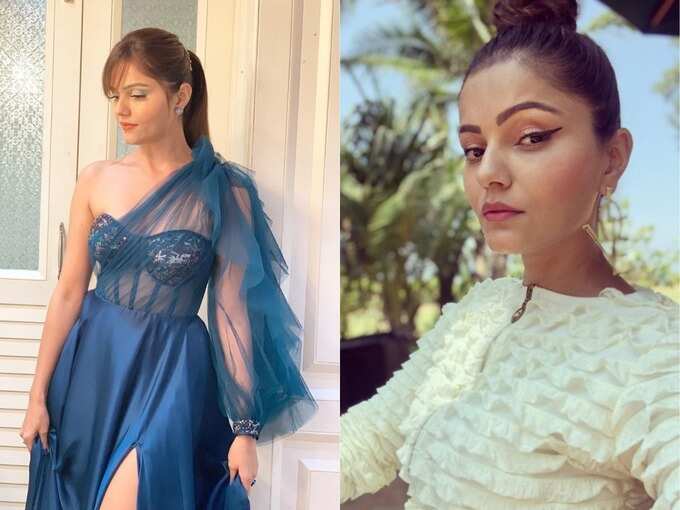 Rubina also shares some secrets with fans on her social account. Recently, the actress shared a video in which she told that she uses ginseng facemask to protect her skin from dullness, dark spots and pigmentation. She considers it an important part of the beauty product. Ginseng facemask increases the level of collagen on the skin and helps to overcome many skin related problems.
No answer to Dharmendra's fitness, do 30 minutes daily to look young in old age
Vriksasana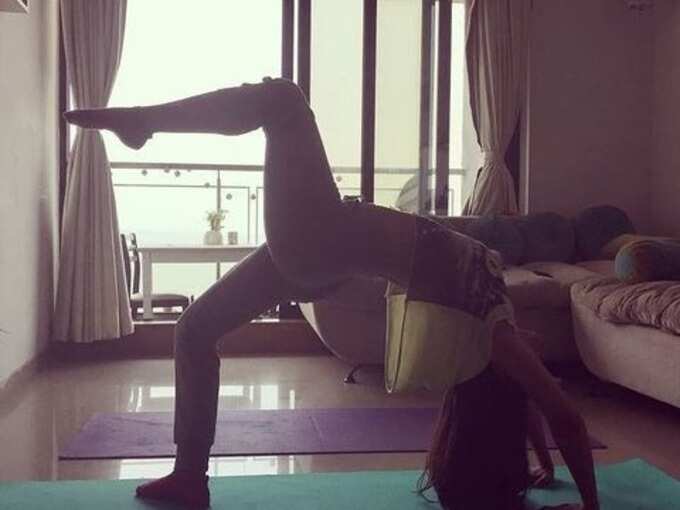 TV's younger daughters-in-law rely on yoga to keep themselves fit. His fitness routine includes some poses of yoga. In this photo, he can be seen doing Vriksasana. Sharing the picture, he wrote in the caption, Focus on the transformation of yourself (rebuilding) … the balance of 30 to 60 seconds can show how challenging it can be to stand on one leg. Combine this situation with Anjali Mudra or Namaste.
If you are having trouble focusing on studies, then children should do tree rule daily
Sun salutations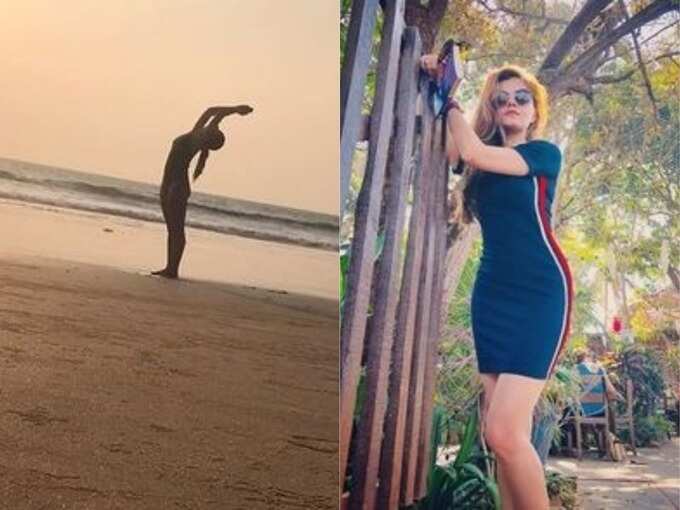 In this Instagram video, you can see Rubina doing Surya Namaskar with uninterrupted speed. The video's caption reads, "Being more aware of our habits, personalities, behaviors, agreeing with oneself can help us to be ourselves."
She also exercises on the stairs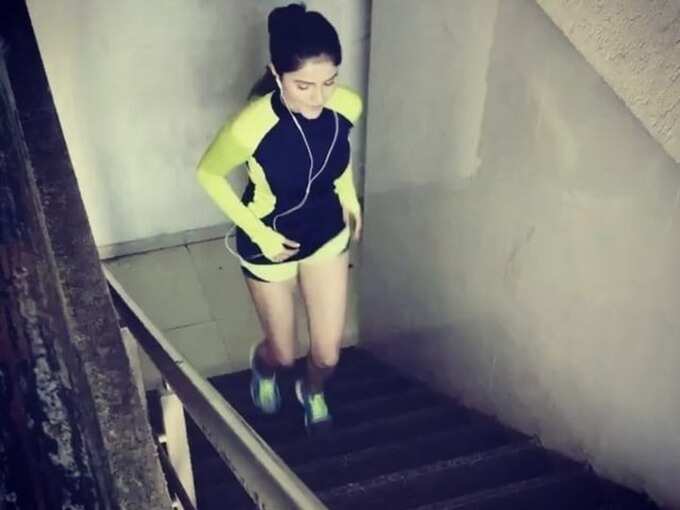 Rubina also climbs the stairs to burn calories in her house. For this, he also shared a video. Explain that joint pain problems can also be overcome by this.
Know how Rubina keeps herself fit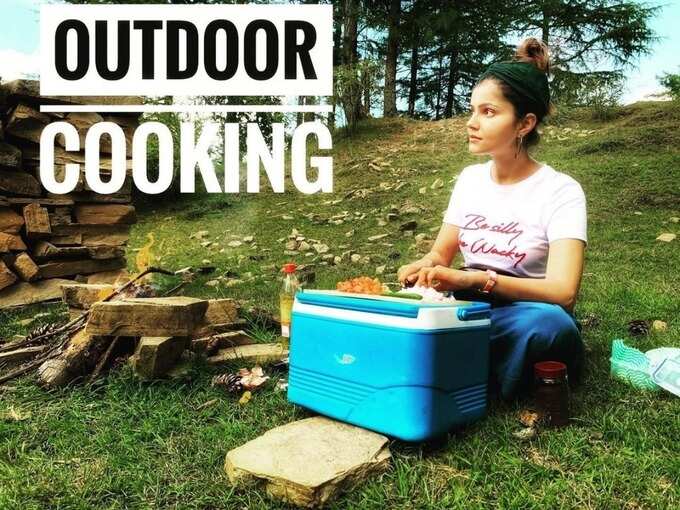 Nowadays everyone wants to look fit and beautiful, be it a Bollywood actress or a TV actress or a normal woman. Every woman wants to look more fit and beautiful than another woman, so she tries her best to keep herself fit, which includes everything from diet to exercise. One of such women is also actress Rubina Dilac. Let us tell you that besides yoga, dance, swimming and workouts, Rubina keeps herself fit by taking full care of the diet.
Drink 5 liters of water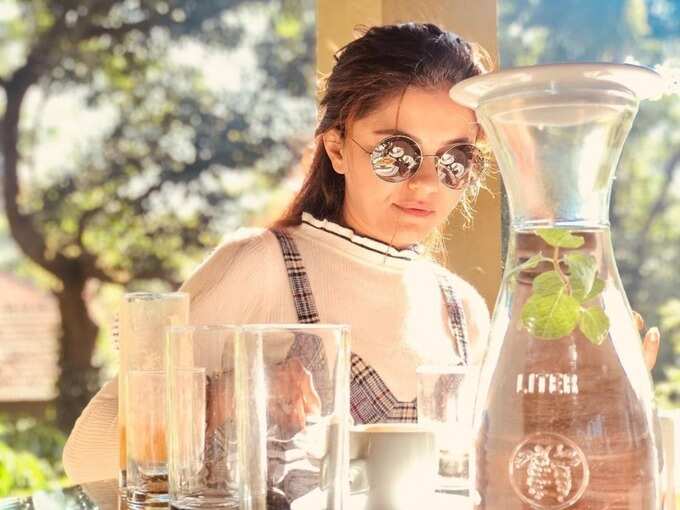 Rubina drinks 3 to 5 liters of water daily for glowing skin. Water is a solvent that cleanses all impurities and contaminants present in the skin. Apart from this, by drinking enough water regularly, the skin remains healthy and glows on the face.
Sara Ali Khan was once 96 Kg, reduced weight from PCOS due to this workout and diet plan
Healthy diet helps in Rubina's fitness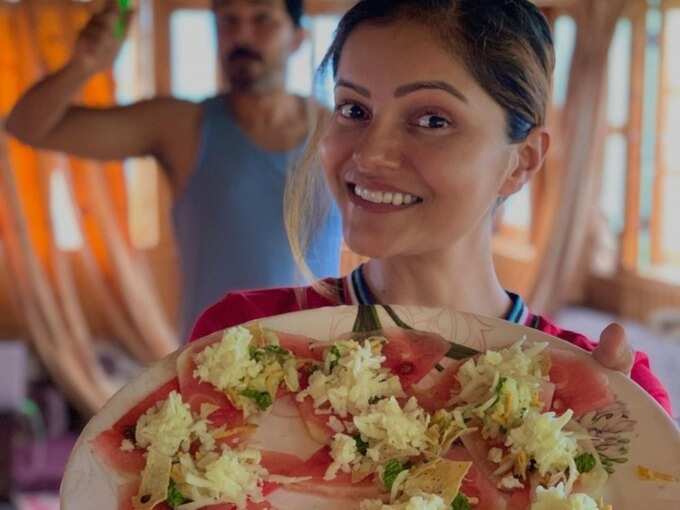 The mantra behind Rubina's fit is diet. Although they do not have any diet plan fix, but they always include healthy food items in their diet. Since she is mostly out, she is unable to follow the healthy diet. Because they are a big foodie. You can guess this from their picnic videos. Rubina has several picnics in the lockdown mountains in which she can be seen eating and cooking.
.
Source: navbharattimes.indiatimes.com