Rajasthan news: attempt to rob petrol pump at gunpoint in Barmer, CCTV …
Highlights:
Attempt to rob petrol pump on mega highway late at night
Around 1.30 pm last night, 2 bike riding youth attacked the petrol pump
Attempted robbery by firing a pistol on personnel sleeping in office
Petrol pump worker Lumbharam injured seriously
Petrol pumps were not looted due to shouting of employees
Incident near Thob village of Pachpadra police station
Barmer
In Rajasthan, ATM and petrol-pump robbery cases continue to be reported. After the quota, the case of petrol pump robbery has come up in the border district of Barmer on the Indo-Pak border. Here, we have tried to carry out robbery on the basis of illegal weapons. The latest case is of Thob village in Pachpadra police station area. Late in the night, two masked youth attacked a petrol pump with the intention of looting. Armed youths entered the office of the petrol pump and attacked two sleeping personnel and also injured a person with a knife. Threatened at gunpoint.
Rajasthan news: Petrol – diesel prices increased on seventh day, now the sky has started touching, know today's price
Workers created noise, then the crooks ran
It is being told that during the incident, Karmiko made a noise while protesting against the masked robbers. This led to the masked escape from the spot. However the masked thieves failed in the robbery. The entire incident has been captured in the petrol pump CCTV camera. Pachpadra police station reached the spot on the information of the incident. Checked the chance of a petrol pump. Simultaneously, a case has been registered against unknown assailants who have come from loot.
Armed maskers attacked
Personnel of Petrolpump Lumbharam said that they were attacked by armed masked men who came riding on bikes late on Sunday night. Mirchi was also hit in the eye of a person and injured him with a knife. When the noise was made in the rescue, the masked escaped from the scene. The police have started looking for the masked thieves based on CCTV footage.
The daughter-in-law of the village, who became the chairman of Chidawa Municipality, was welcomed in royal style, reached the village by sitting on the wagon
Injured worker's condition stable
According to the information received, the police has formed different teams and started searching for the accused. At the same time, the condition of injured personnel Lumbharam is said to be stable. On the other hand, according to Barmer Superintendent of Police Anand Sharma, the police are scrambling from place to place in search of masked men. Efforts are being made to identify and seize on the basis of CCTV footage.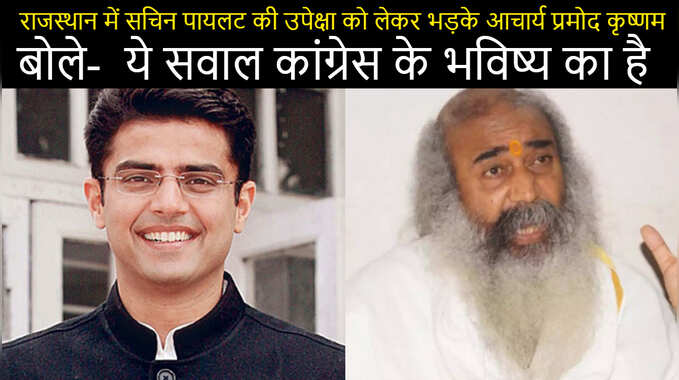 Acharya Pramod Krishnam, furious over the neglect of Sachin Pilot in Rajasthan, said – this question is for the future of Congress
.
Source: navbharattimes.indiatimes.com