Rahul will give publicity campaign like this in Tamil Nadu, will start the state from February 27 …
Highlights:
Former Congress president will focus on the southern part of the state
Self help group, fishermen group, farmers, students group to meet
Rahul will be the biggest face of party campaign in Tamil Nadu, Puducherry and Kerala
New Delhi
In the wake of upcoming assembly elections, former Congress president Rahul Gandhi is scheduled to visit Tamil Nadu for three days at the end of the month. He will visit the state on February 27-28 and March 1. The five districts that he will visit during this time include the very ancient Tuticorin or Tutukudi, Virudnagar, Tirunalveli, Tinkasi and Kanyakumari, which are considered to be the sea gates of Tamil Nadu. According to sources, during this time Rahul Gandhi will rally, roadshow and meet different groups.
Farmers, cattle ranchers and fishermen will hear problems
In his tour, Rahul will go to the southern part of the southern state of the country. It is said that the groups with whom he will communicate during this time include women, especially self-help groups, fishermen groups, farmers, students groups and people associated with panchayat organizations. It is noteworthy that there are a large number of farmers, cattle rearers and fishermen in these districts. It is said that Rahul will meet these people and listen to their problems.
Rahul Gandhi said on Rajiv Gandhi's killers in Puducherry – I forgive him
The two states are similar in the political equation
It is said that in Tamil Nadu, even though the campaign by the state Congress may not have been successful, Rahul is constantly touring in this southern area.
While Rahul made two successive visits to the state in January, the same week Union Territory of Puducherry affected by Tamil culture was reached. Both are very similar due to political equations. It is noteworthy that in Tamil Nadu, Puducherry and Kerala, Congress has planned to field Rahul Gandhi as the biggest face of its campaign.


The student started crying after taking autograph on the stage .. Then Rahul Gandhi sat on his knee and hugged and pulled the picture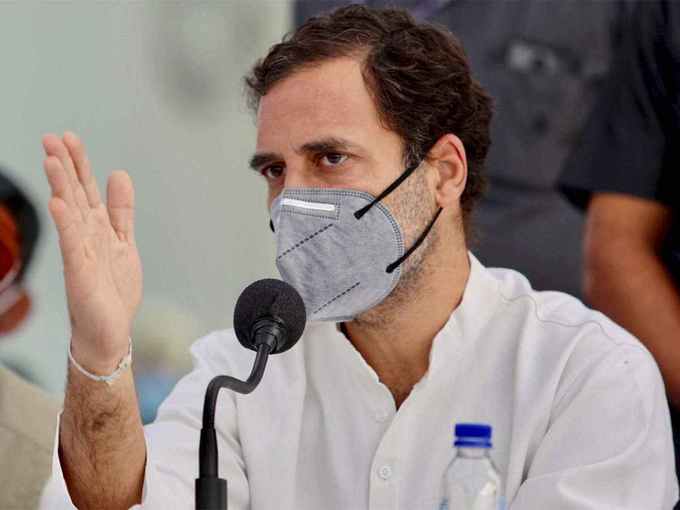 .
Source: navbharattimes.indiatimes.com