Pappu Yadav attacked Nitish Kumar, asked- when will the killings in Bihar end
Highlights:
Pappu Yadav meets victim's family after Deepa murder case
Pappu Yadav demands SIT probe into Deepa murder case
10 murders within 10 days and the head of Bihar is asleep: Pappu Yadav
Pranay Raj, Nalanda
National President of Jan Adhikar Party Pappu Yadav reached Alinagar Mohalla of Bihar Sharif on Sunday to meet the family members of the student Deepa. The student Deepa was murdered the previous day. Attacking Chief Minister Nitish Kumar, Pappu Yadav said that 10 murders within 10 days, we have come to Bihar Sharif thrice. First Paswan brother killed, and now an innocent child kidnapped and murdered. Today, not only Nalanda, but crime is at a peak in the whole of Bihar and the head of Bihar is fast asleep. He said that "I only ask Nitish Kumar that when will the poor and middle families feel safe, when will the killings in Bihar end."
Pappu Yadav, while meeting the family members of the girl Deepa, gave them financial assistance of Rs 25,000. On this occasion, he said that all the members of the Jan Adhikar Party are with the victim family. We demand from the government that the accused should be hanged. He alleged that the police had forcibly registered a case of suicide by family. While the post-mortem report also confirmed the rape. On this matter, we will meet the DGP and register a case of rape and murder and urge him to do the right research.
Muzaffarpur News: Sangh chief Mohan Bhagwat inspected organic farming in Rajkhand, said – you will teach people the art of living life
Corruption investigation completely misappropriated case: Pappu Yadav
On the disturbances in the Corona investigation, Pappu Yadav said that this is the condition of 60 percent of Bihar. Questioning the government, Pappu Yadav said whether action would be taken against the Principal Secretary of Health Department regarding this. This is completely a case of embezzlement, where monkey money has been distributed over large levels. He said that in this case too, big fish will be saved by taking action on small fish. Pappu Yadav said that the task of investigating this matter should not be entrusted to the Principal Secretary, rather it should be investigated by the High Level Committee.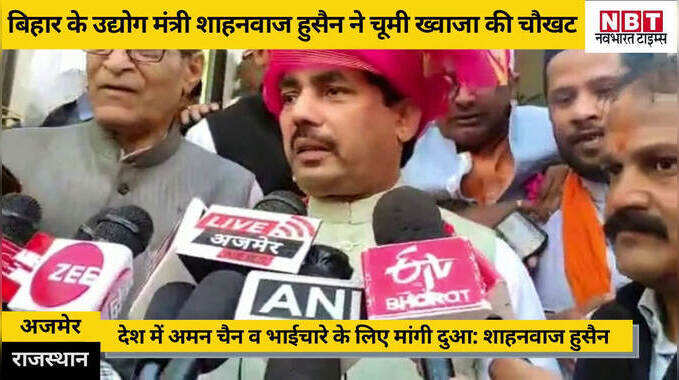 Shahnawaz Hussain prayed at the tomb of Khwaja Moinuddin Hasan Chishti
Pappu Yadav again demands CBI probe in Rupesh Singh murder case
Pappu Yadav again demanded that the CBI probe into the famous Rupesh Singh murder case. Pappu Yadav said that everyone knows that there is a big hand behind it, many leaders and officials are involved in it. But the DGP sometimes says that the shooter has carried out the incident, sometimes they say that the murder has been done on contract and car parking and today they say that the murder was carried out due to road rage. In this case, things are being changed in 48 hours. He had earlier demanded a CBI inquiry into the matter and is still making this demand.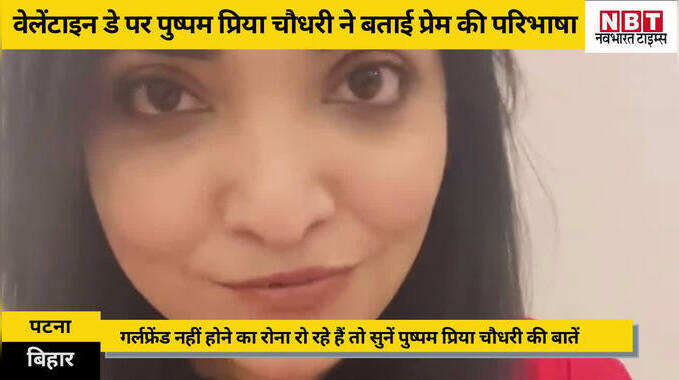 Valentine Day: Pushpam Priya Chaudhary, who was once the CM candidate of Bihar, told the definition of love
Pappu Yadav raised questions on the meeting between PM Modi and Nitish
In the past, the development of Bihar was discussed during the meeting of PM Modi and CM Nitish in Delhi, on which Pappu Yadav raised the question that when the development of Bihar was discussed why 6000 factories closed in Bihar were not discussed . Why the reopening of these factories was not discussed. Pappu Yadav said that such people have been made ministers in Bihar who are involved in illegal activities. Most ministers are tainted. 55 percent of ministers in Bihar cabinet are those who have cases in serious cases like murder, extortion, Arms Act. While CM Nitish says that he is not aware of this.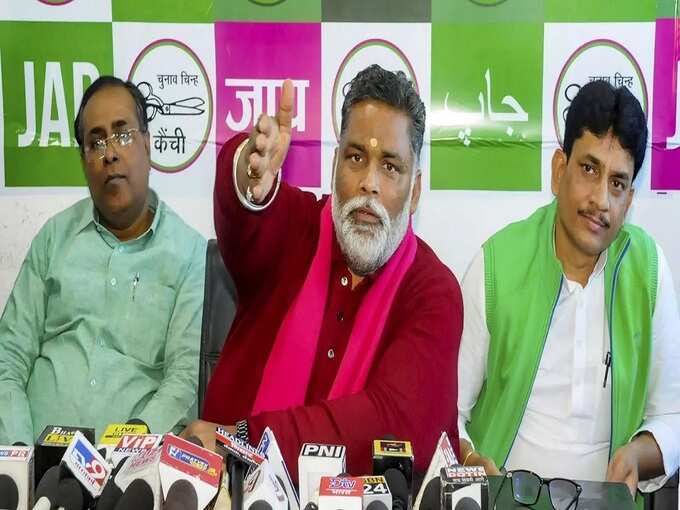 Pappu Yadav (File Photo)
.
Source: navbharattimes.indiatimes.com