Mamata Banerjee speaks on nephew's wife on CBI notice, 'Chu …
Highlights:
Mamta Banerjee angry over CBI notice to nephew Abhishek Banerjee's wife
Mamta Banerjee said, as long as I am alive I will not be afraid of such threats
Mamta Banerjee said on notice, do not scare the rats fighting guns
On the CBI notice, Abhishek Banerjee said, we are not among those bowing down
Kolkata
The CBI on Saturday issued a notice in the coal smuggling case to the wife of Abhishek Banerjee (Abhishek Banerjee news), TMC MP and nephew of Mamata Banerjee. Chief Minister Mamata Banerjee has reacted sharply to the notice. He said that I will not be afraid of such threats as long as I am alive.
He said, 'Don't be afraid of mice fighting guns. We are not afraid of threats. Those who criticize Bengal do not know what Bengal is. It is not easy to break our spine.

Abhishek said, these ways cannot bow to us
Earlier on the notice of CBI, Abhishek Banerjee tweeted, 'At 2 o'clock this afternoon, CBI has sent a notice to my wife. I have full faith in the law of the country. However if he thinks he can scare us in such ways, then he is in a misunderstanding. We are never one to bow down.
Empty chairs in BJP's public meeting? TMC tweeted the picture and said- 'Here they are getting their power'
'Chief Minister's family used to earn money from cow smuggling'
Speaking to a TV channel on the allegations related to Abhishek Banerjee, BJP general secretary Kailash Vijayavargiya said, "The trucks used to extract coal everyday, which also went out. This is just a matter of coal smuggling, I also have evidence of how the money of cow smuggling has been transacted. In the coming time, he will also find out how the family members of Chief Minister (Mamata Banerjee) used to earn money from cow smuggling.
Vijayvargiya said, the notice has nothing to do with the election
On the question regarding the timing of the notice, Vijayvargiya said, "The CBI investigation has nothing to do with the election. When the facts are found by the CBI, they will give summons. People from Abhishek's in-laws are involved in this (coal smuggling). Many IAS, IPS are also included in this. I have all the papers. '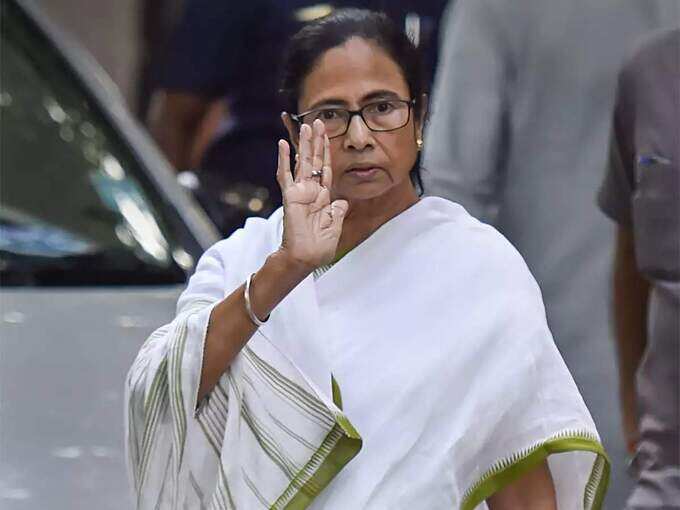 .
Source: navbharattimes.indiatimes.com