In Crimea, Vasnetsov dreamed of the mythological Iphigenia, and Bilibin sought a response …
MK in Crimea was trying to find out if this was so.
Fiery passion
Ivan Bilibin, without a twinge of conscience, can be christened a lucky one – good luck clung to him like a domestic cat. He successfully graduated from the Faculty of Law of St. Petersburg University, and then, suddenly deciding to retrain, studied painting with Ilya Repin himself for six years, became one of the first in the World of Art association, while still young he earned the recognition of his colleagues, national fame and the reputation of an artist whose works are an excellent investment, which is why it was bought by millionaires and courtiers.
It would seem that with such an acquired baggage of spiritual and material wealth behind you, you can rest on your laurels, or at least plunge headlong into creativity and create, create, create … But that was not the case. And all because he was consumed by one, but fiery passion. This passion was women.
They say that not all people are happy to meet their love, one and only. Ivan Yakovlevich the one and only met more than once or twice. He also had the habit of getting married to make the woman understand that there would be no "later". However, "later" happened with enviable regularity. Once again, again, many, many times …
The first two wives, official and civil, Russian Englishwoman Maria Chambers and former student and also Englishwoman Rene O'Connell, abandoned him not for self-interest, but for pride. From his third wife, Shurochka Schekotikhina-Pototskaya, with whom he was infinitely happy, Bilibin fled himself, suddenly, six years before his death, returning to his homeland.
These are the three who won the main prize to be called the wife of a great man. However, on this honorary podium, the place of the bronze medalist could be occupied by a completely different woman, displacing Shurochka by one position, or maybe (who knows?), And completely excluding her from the list. I could have, but I didn't want to. This intractable person turned out to be Lyudmila Chirikova.
Lyudochka grew up literally in front of Ivan Yakovlevich. She was the daughter of a neighbor in a dacha in Batiliman and gradually, from year to year, from a playful little girl turned into a very attractive young lady, whose merits the artist's trained eye simply could not fail to appreciate.
"In 1918, when the revolution was in full swing, our family – the writer E. N. Chirikov – ended up in Bati-Liman and got stuck there for a long time, like the other inhabitants of the estate," writes Lyudmila Chirikova in her nostalgic opus "Remembering Bilibin ". – Then many shareholders did not manage to build houses for themselves, our house, like most, was not completely completed. Bilibin immediately bought himself a former fishing house near the beach. He often said jokingly: "This is the best place to admire our beautiful young bati-estates bathing." Then he wrote a poem – "Soap-kil" (kil is a kind of bleaching clay that abounds on the Black Sea coast, after the revolution, in conditions of general deficit, local residents used this clay as soap – author's note) … "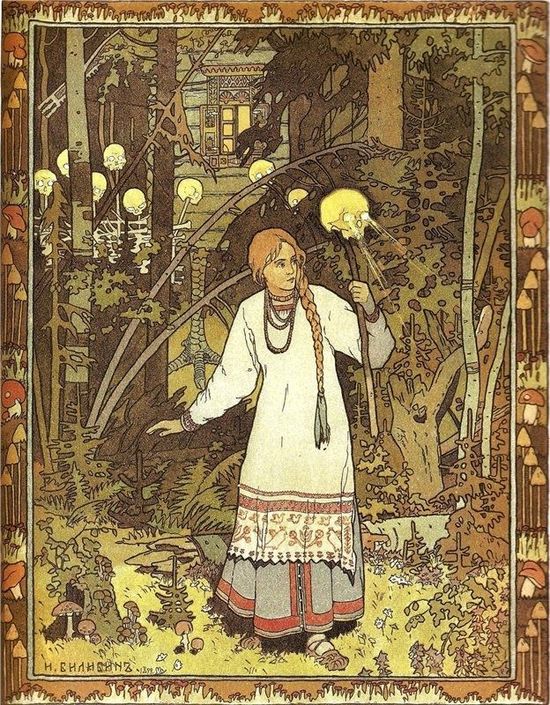 This poem, by the way, is very frivolous. Here are just a few quotes: "Waves, sleepily running, / Slightly kiss the sultry shore. / Here is a naked beauty / Directs the run into the sea … "," Bending over, finds / At the clothes Soap-Keel. / Foam covered with soap / Virgo, like Aphrodite. / What was born of the foam. / Foam covers the body, / From the perseus, hands and feet flows, / Foam merged with the foam of the waves … "," Ah! Why wasn't I born / That happy Soap-Keel? / I would turn into foam / From all my soapy powers! .. Gods! Oh, why am I not Keel, / Is it just a man? / No matter how much I asked you, / Do not fulfill it forever! / And I will leave, gloomy in appearance, / Wrapped in a chlamydah, / Angry and terrible, like a ghoul. / Virgin, you swim in the sea, / I have grief in my heart: / My path is straight to the monastery! .. "
Of course, Bilibin was not going to any monastery. And the most coveted maiden did not escape him at all – 21-year-old Lyudmila Chirikova took drawing lessons from the eminent 42-year-old artist. True, she categorically refused to perceive him as a hero-lover. And hope did not leave him. And, having gone to Yalta in October 1918, Ivan Yakovlevich decided to be recognized. He, like any born romantic, put it down on paper: "… I was already for a long time afraid to tell you this five-letter word, a word with two letters" yu ", a lovely exciting word… If only you knew what a good time I am! […] I have continuous music in my soul. No age. I am young as a boy. " But Lyudmila did not succumb to all these amorous provocations, which made Bilibin then fall into despair ("The Virgin amuses herself! in a binge … However, with all this, I did not lose sight of the goal.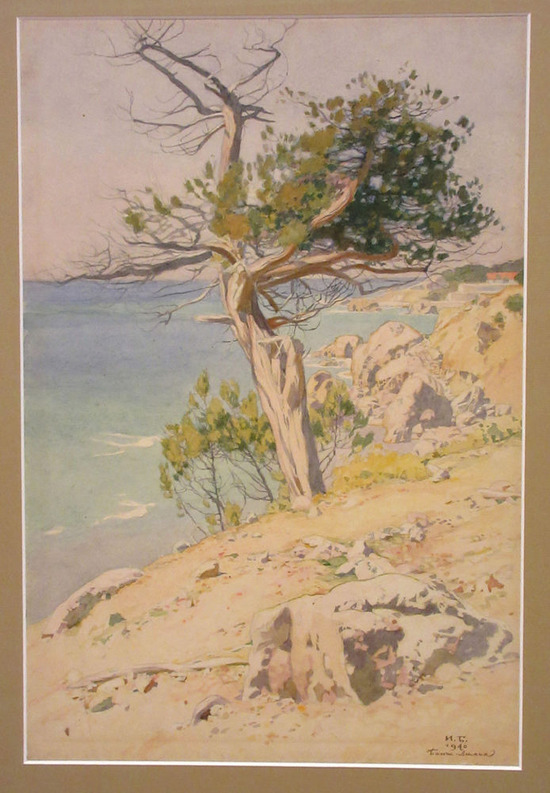 "Go there, I don't know where…" was the title of a fairy tale, for which Bilibin made sketches of his second wife Rene. However, he was able to bring this fairy tale to life thanks to or through the fault of Lyudmila Chirikova, the love for which called Ivan Yakovlevich into the unknown.
Chasing a dream
These were long and long journeys. First, following the Chirikovs, he ended up in Novorossiysk, where the artist sold his sketches for a pittance and bought chickens, milk, tangerines and wine with the proceeds to feed Lyudmila and her sister Valentina, who were sick with typhus, while their father and mother went to Perekop to help out the mobilized in the white army of a schoolboy son. And later, when Yevgeny Chirikov had to help himself out (he worked at OSVAG, an information and information agency of the White Army and knew perfectly well that it was time to flee), Bilibin, without hesitation, followed his beloved family. So in 1920 he ended up in Egypt.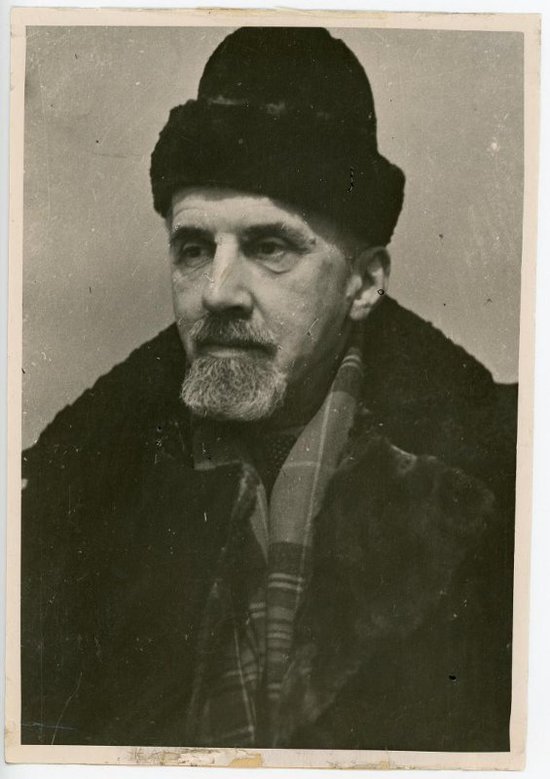 Fortunately for everyone, Bilibin was lucky again – he received a large order, rented a workshop in Cairo. Chirikova helped him. Indeed, in difficult days of illness, Ivan Yakovlevich became a real lifeline for their family. And she was grateful. However, she still refused to get married. Her gratitude did not extend that far. And Bilibin kept persuading: "I would carry you in my arms, I would try, as far as I can, not to be jealous … I would be your friend and teacher … If you repeat your" No ", then we will remain the same friends, not even friends, but we will brother and sister … "
Chirikova continued to repeat "No". And in 1922 she left for Prague. After a while, another former student came to Bilibin, the same Shurochka, in whose arms he tried to forget about his Crimean dreams.
Iphigenia in Tavrida
Of all the paintings by Apollinarius Vasnetsov, the most interesting fate went to the work "Iphigenia in Taurida", closely related to the Crimea. This is one of Vasnetsov's early compositions on a mythological theme.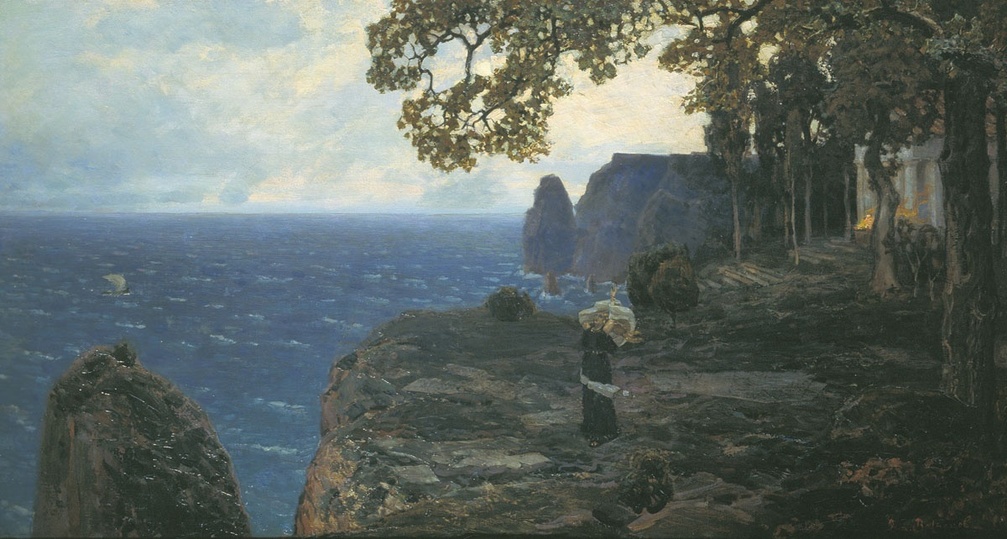 The following is known from ancient Greek mythology and Crimean legends. Going to march to Troy, the Greeks could not sail from the coast for a long time – a strong headwind interfered. The priests informed them that the goddess of the hunt Artemis was angry with them for killing her sacred doe. For this she demanded to bring her a human sacrifice. The daughter of the Theban king Agamemnon Iphigenia was doomed to the spell. At the last moment, when a knife was brought over the girl, the goddess took pity on the unfortunate woman, and on the sacrificial stone instead of her there was … a deer. The goddess transferred Iphigenia to the country of the Taurus, who worshiped the goddess Artemis, calling her the Virgin. Artemis made the girl a priestess in the Taurus temple … Then, many years later, Iphigenia will still manage to leave the shores of Taurida. But in Vasnetsov's painting, she forever froze on the high Crimean coast with her hands up. She waits, she calls on her destiny.
It is interesting that the artist could not be satisfied with the result of his efforts, he rewrote his Iphigenia in Taurida many times – in 1889, 1890 and 1924. And in total he worked on this canvas for 35 years! It is also interesting that the year when Apollinarius Vasnetsov last addressed his "Iphigenia …" became the date of his last visit to Crimea. Because of his failing health, long trips to the south and magical movements in a fairy tale became inaccessible to him …
And for the first time in the Crimea, Apollinarius Vasnetsov visited in the spring of 1886. Then he settled with the second uncle of his fellow countryman and colleague-artist Nikolai Khokhryakov. The name of this hospitable Crimean uncle was Alexander Ryazantsev.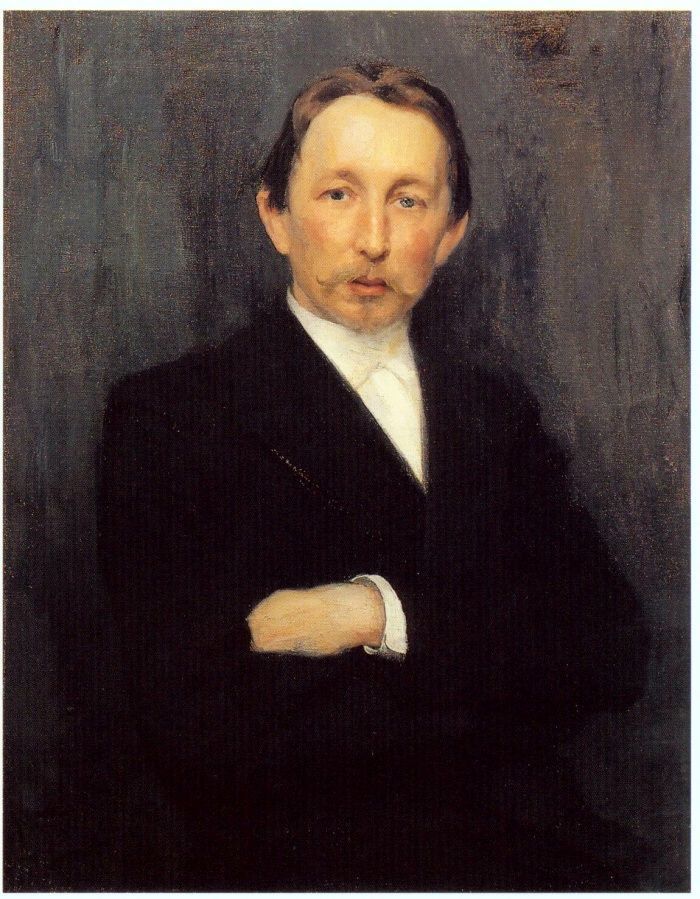 Today, few people know about Alexander Alexandrovich Ryazantsev. Unfortunately. And he was a very remarkable man. A few years before the events described, at the very beginning of the 80s, this hereditary honorary citizen of the city of Vyatka (now Kirov) sold his share in the co-ownership of the Kosinsk paper mill and acquired in the vicinity of Yalta, not far from the Nikitsky Botanical Gardens, a small Temis-Su estate in Magarache (translated from Crimean Tatar – "clean water" – author's note). I got it, so to speak, for resort and recreational needs, but then, unexpectedly for myself, I got involved, began to practice the local way of life, in particular, became interested in viticulture, and stayed here "for permanent residence."
Magical moments
But the estate still fulfilled its original resort and recreational function. For a quarter of a century, those whose names are inscribed in the history of Russian painting in golden letters came here. These are the Vasnetsov brothers, Mikhail Nesterov, Grigory Yartsev …
It is worth mentioning that Apollinarius Vasnetsov was for Ryazantsev not just a guest or even just a friend of his nephew. At the dacha "Nardanka" he was more than "his". Since 1878, Apollinaria's older brother, Viktor Vasnetsov, was married to Ryazantsev's cousin, Alexandra Vladimirovna. The relationship, of course, is so-so, very indirect. Much more important for history was the true kinship of the souls of the artists who believed in the Vasnetsov fairy tale and Ryazantsev, who had comprehended the magic of the Crimea.
"In honor of me, he even named an oak tree on a cape in his estate, under which we often talked and rested after dinner," Apollinarius Vasnetsov recalled in his notes. And he confessed: "Thanks to Ryazantsev, I had the opportunity to recognize the" real Crimea "not by the resorts with the beach and swimming on it in panties and without them, but the genuine nature of the mountainous Crimea. I climbed sketches high in the mountains, behind the Polikistr rock with a heavy working tool: a box, a bench, an umbrella on my shoulders – and it cost me nothing thanks to my youth, my legs. And the main thing is the beauty of the Crimean nature ".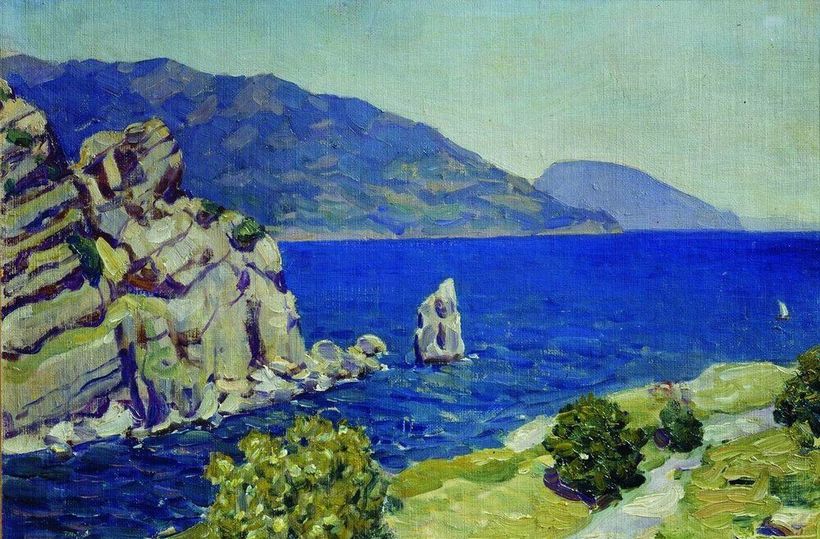 The artist worked a lot in the open air, painted sketches, and then, after returning to Moscow, created completed works.
The magical moments of being on the Crimean land, stopped by the workshop of the artist Apollinariy Vasnetsov, are 70 works depicting the nature and attractions of the peninsula. Twelve landscapes are currently in the collection of the Memorial Museum-Apartment of AM Vasnetsov, which is part of the All-Russian Museum Association "State Tretyakov Gallery".
Such a large Crimean heritage is the result of genuine inspiration born of genuine delight. In that Apollinarius confesses to his brother in a letter written in Gurzuf: "I wanted to rest in the Crimea, but I work without interruption, doing three sketches a day. But how could I have endured! .. The turquoise-blue sea, cypresses, laurels, blooming magnolias – there was a world of new forms, unexpected and beautiful. "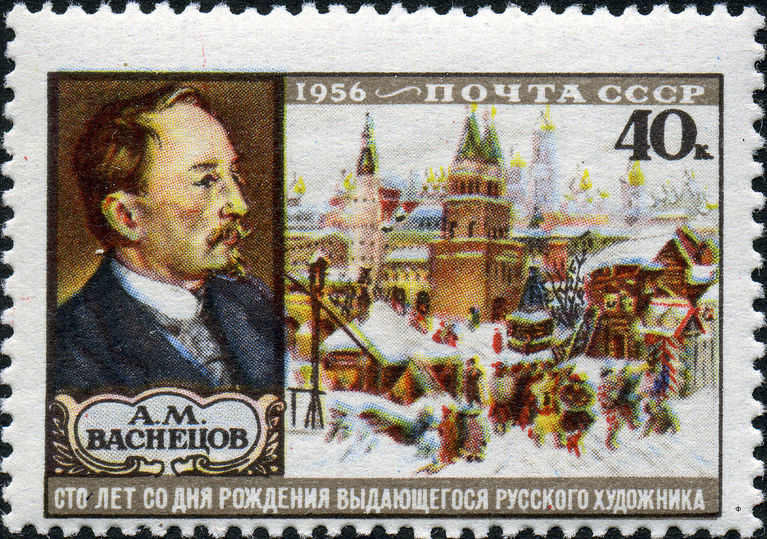 Unexpectedly for himself, Apollinaris Vasnetsov found genuine charm in the old Crimean cemeteries. He felt the spirit of ancient myths and legends, and on his canvases he interpreted this old fairy tale in a new way. Once Apollinaris Mikhailovich even spent the night among the graves. It happened at the old churchyard Kuchuk-Lambata. As a result, the painting "Elegy" was born, which depicts a crypt made of white stone with an angel immersed in sorrow, twilight descends on dilapidated, ivy-covered tombstones, cypresses swaying in the wind, as if whispering the last, forgive the souls who are buried here, and only one soul is not yet found peace, on a stone bench stood a man who seemed inappropriately harmonious amid this genuine peace …
This picture later, when it was put on public display, was highly appreciated and sincerely praised by Lev Nikolaevich Tolstoy.
.
Source: crimea.mk.ru