Comedian Nikolai Alipa: Elena Vorobei is a reliable friend, not an evil boss
This year literally began with cinema. I just finished acting in the series "Ambulance-4" and in the historical project "Anna-detective". Now I'm filming the series "Red Zone". This is a story about our days.
– What roles would you like to play in a movie?
– I really like comedic characters. Shurik from "The Caucasian Captive", the characters of Anatoly Papanov and Yevgeny Mironov from "The Diamond Hand" are very close. But, alas, I have not yet met such projects in our cinema. I really hope that one day I will be invited to a comedy and I will play a vivid role in it. I also really like fairy tales. In fabulous films, he is ready to play anyone, just to plunge into this wonderful world.
– You are a professional actor, how did you get into humor?
– You know, as they say, an accidental non-coincidence. Everything coincided. Elena Vorobei was looking for an artist in her theater, and at that moment I was free. An acquaintance called me and said that Elena had been shown my portfolio, and she wants to try me as a parodist. Well, I tried it and stayed, and on January 2, 2014 my first concert took place. I still remember that day very well.
– I really liked your humorous performances with Elena Vorobei "plastic for the action", "grandmother and the collector". Where do such plots come from?
– The authors write the numbers, and we, the artists, make our own adjustments. We "test" jokes first on family and friends, then on small rooms. Everything that you see on the TV screen is a proven result, but also not final. The rooms are lively, they are constantly changing, sometimes we add new colors to them, place accents. Of course, the stories for the numbers are taken from life.
– Viewers see Elena Vorobei only in character, but what is she like in life, at rehearsals?
– Elena is very demanding, it is important for her to bring the number to perfection. Outside the stage, we communicate, in difficult situations we help each other, we are friends with families. So in life she is a reliable friend, not an evil boss.
– With whom of your colleagues on the stage are you friends?
– Friendship is an ambiguous concept and everyone understands it in their own way. I am always glad to see my colleagues not only on stage, but also in life. Especially the Ponomarenko brothers – Valery and Alexander, Sergei Drobotenko, Gennady Vetrov, Yuri Oskarov, Natalia Korostyleva, Svetlana Rozhkova, Regina Dubovitskaya … Oh, this is a long list, there are definitely no enemies in it.
– In recent years, a lot of humorous programs of a new format have appeared: "What happened next?", Comedy club, "Click clack show", "Inside Lapenko", Comment Out. What programs do you watch and who do you like from the younger generation of humorists?
– I have a very busy schedule and there is practically no time left for watching humorous programs. Sometimes I watch Comedy club and KVN. Of the young, I would mention Ruslan Bely, Damis Karibidis and Ivan Abramov.
– Many viewers complain that after the death of Mikhail Zadornov and Mikhail Zhvanetsky, there are no comedians left in Russia who joke subtly, intelligently and on topical topics.
– I didn't always laugh at the jokes of my parents, and our children generally find humor in something else. Time does not stand still, humor also changes and takes on new forms. Surely the new generation has its own Zadornov and Zhvanetsky. And, perhaps, very soon we will hear new names.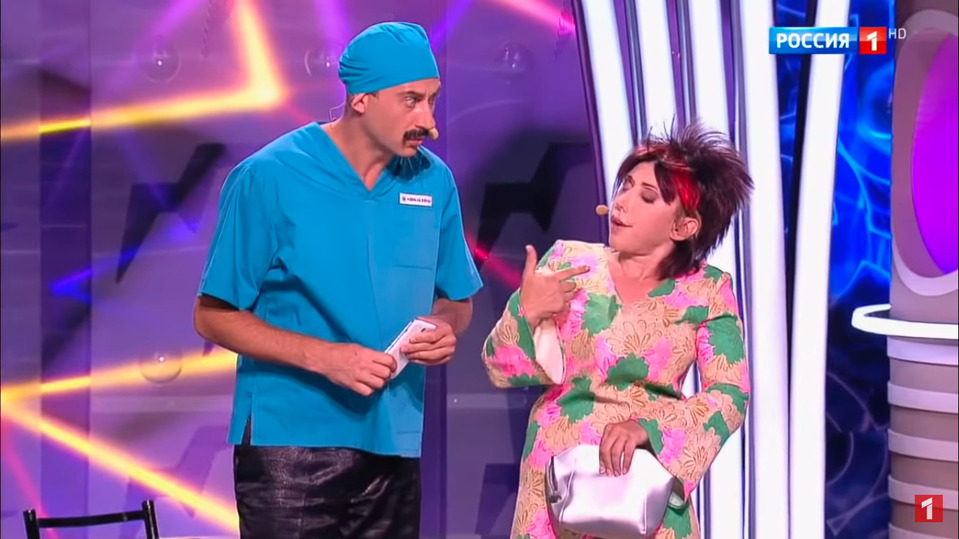 – They say that humorists, when the audience does not see them, are very sad, is this about you?
– I am a positive person, but I can feel sad, I can get tired. It is impossible to be funny 24 hours a day. Of course, offstage I'm calmer, but sadness is definitely not about me.
– How do you feel about stand-up?
– I like stand-up and I would love to try this genre. But we understand that in order to go on stage and "hold" the audience, experienced authors are needed. I don't have such an author yet.
– What kind of jokes would you write yourself?
– It's very difficult to be an author. What makes some laugh, offends others. This is a very fine line. Therefore, let the authors write, and I will remain an artist.
– I know that you lived in Crimea for several years, our readers are interested to learn about this period in your biography
– I lived in Crimea in the early 2000s. I came to Evpatoria as a pioneer leader, but in the end fell in love with this region and decided to stay. He lived in Simferopol, where he got a job in a small theater of parodies. With this theater he traveled all over the Crimea. I love the southern coast of Crimea very much. These are amazing places – nature, architecture and the blue-blue sea.
– How did the Crimeans seem to you, is there a difference in comparison with the residents of other regions?
– I travel a lot in Russia, constantly on tour. Under different circumstances, I meet different people. But I am always lucky to have good people and it does not matter what region they are from and what nationality. And in Crimea, I met only positive people.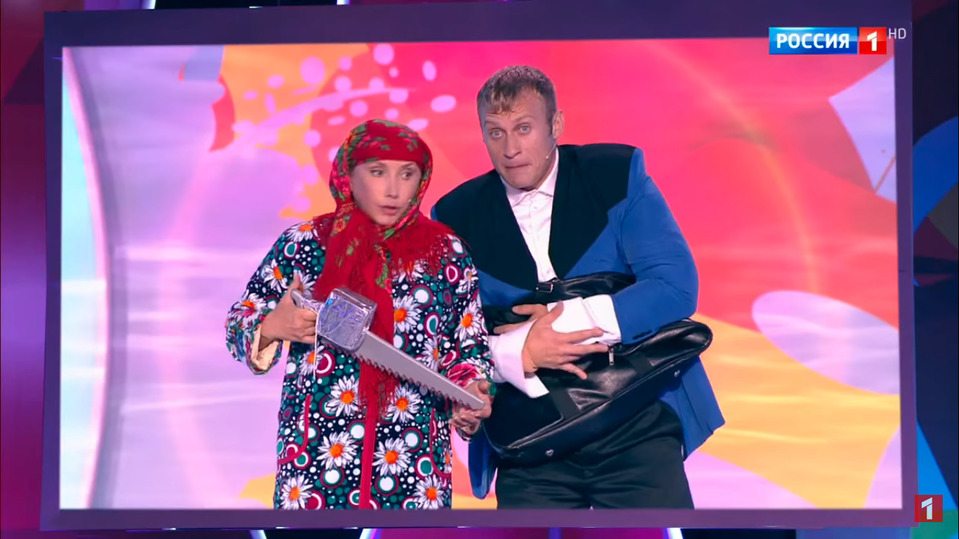 – What makes you happy?
– I have been looking for an answer to this question for a long time. And just recently I realized that I feel really happy when my family and friends are alive and well. When they have no problems and they are happy too. The more happy people around me, the happier I am.
– Please tell us a little about your family. I understand that you are married and have children?
– Happiness loves silence. I do not hide the fact that I am married and have a son. I leave my personal life behind the scenes. I am happy to talk about creativity, about life in general, about what worries my viewer, but about my personal life I usually remain mysteriously silent (laughs).
– We hope that in the summer all restrictions on coronavirus will be lifted, and vacationers will come to Crimea. Can we wait for you on the peninsula with concerts or to rest?
– I think not only artists, but also the audience are waiting for the lifting of restrictions. I also hope that in the summer we will go with concerts to the resorts of the Black Sea coast of the Caucasus. It is not yet known whether Crimea will be on this list.
.
Source: crimea.mk.ru