Actor Anton Momot: I often had to defend justice with my fists
– The first days of shooting took place in Medyn. There is a special site for staging war films. We have a great creative team, the work is going great, I am extremely happy with the process. Of course, it's harder to shoot in winter – it's cold. Now in the Kaluga region minus 13-15, and at night the temperature is even lower.
– Tell our readers about the picture itself and your hero.
– This is a story about military cameramen who chronicled the battle near Moscow, the footage they shot formed the basis of the documentary film "The Defeat of German Troops near Moscow." In 1943, this film received the first Oscar for the USSR. I play a young Jew Lev Alperin. I'm very interested in this character because he doesn't look like me. This is a closed person who is reluctant to make contact with others. War changes Leo very much, he finds the strength for courageous deeds, even for heroism. My previous roles were physically strong people, but with a break inside. And Leo is outwardly weak, but strong in spirit. This is a completely new image for me.
– So you are ripe for deeper roles, such as Leo from the "First Oscar"?
– It's hard to say anything definite about acting maturity. The way the viewer perceives the artist and what is going on inside the actor are two different things. With experience, some roles are easier for me, but for some heroes I'm still too young.
– And what is your favorite role?
– If we are talking about the theater, then this is Grigory Melekhov from "Quiet Don". Artistic director of the St. Petersburg theater "Masterskaya" Grigory Kozlov staged an eight-hour performance based on the novel by Mikhail Sholokhov. With this production, we toured Russia, performed abroad. For example, in China, the audience, without stopping, followed the artists on stage and read the subtitles translated into Chinese. It seems to me that the performance is really good, since it made them sit in chairs for 8 hours (laughs). As for the cinema … I think that Andrei from the movie "Two" is my most voluminous and favorite role at the moment. In this film, there was an opportunity to walk the long road of the hero. Although the Greek from the film "Brotherhood" is also very close to me. Probably both of them (laughs).
– Not many people know that you are interested in directing. I saw your first work – "The Witness".
– I wrote this story together with my friend – actor Igor Klychkov. According to the plot, a young guy, who became an unwitting witness of a street fight, decides not to get involved with hooligans. He later learns that a man died in this conflict. My film is about freedom of choice and about conscience. It is the investigator who personifies the conscience that "interrogates" and "presses" on the witness. There are no answers to the questions in the film, I just invite the viewer to reflect on the consequences of their actions. To help someone who needs it, or to pass by and accept the consequences – pangs of conscience.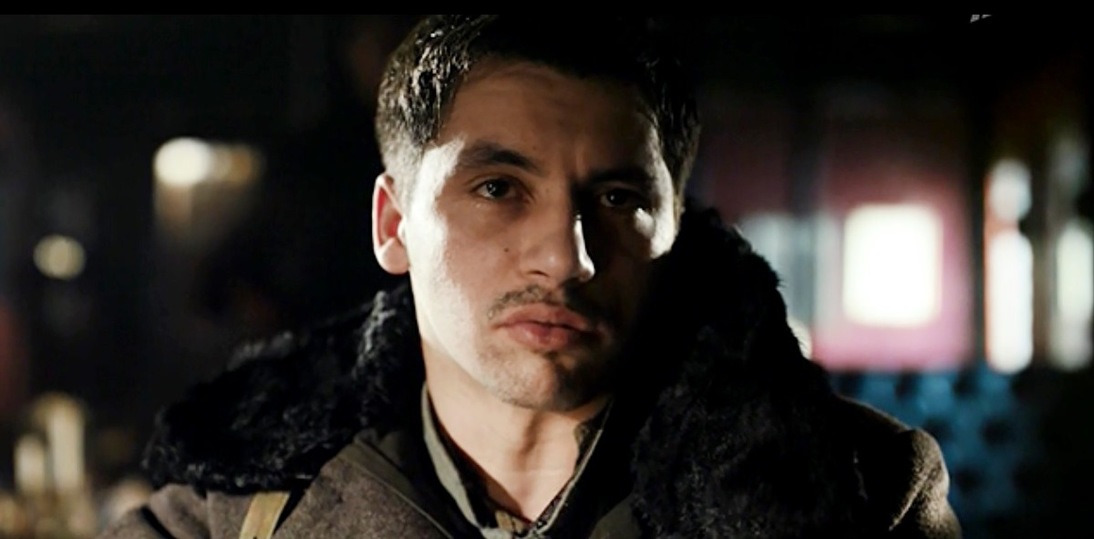 – Who inspires you among Russian movie stars?
– I admire the People's Artist of Russia Sergei Bezrukov. I even decided to become an actor when I watched the TV series "The Brigade" with his participation. I liked his character Sasha Bely, and I myself wanted to act in films. That is why I was especially pleased to receive from the hands of Sergei Bezrukov the prize of the festival of provincial theaters "Stanislavsky Factory" for the best male role (2018) in the play "Quiet Don". I couldn't even dream about it before! Therefore, I always advise everyone – dream and act!
– You have a lot of photos from different tourist corners of Russia, and have you been to Crimea?
– I've been to the peninsula twice. With classmates from the Kharkov Institute of Arts we went as "savages" to Foros and had a wonderful vacation there. And the second time I went to Cape Meganom.
– I know that in your youth you studied various martial arts. Have these skills come in handy in life and in movies?
– I was engaged in boxing, kickboxing, muay thai. In my profession, it helps a lot, expands the acting range. And in my life I often had to fight for justice with my fists. I am from a small town where many things on the streets were decided by force, so I had to fight.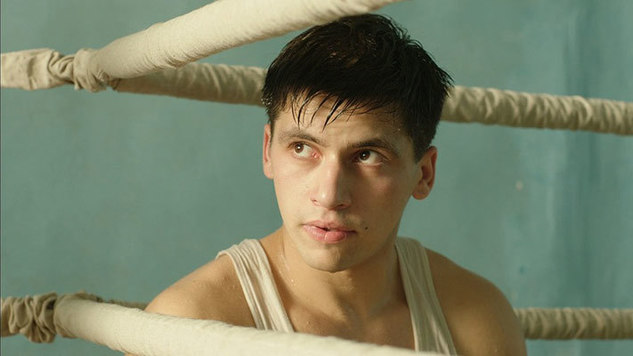 – In what films have these skills been useful to you?
– In the action movie "Brotherhood" by Pavel Lungin, in the series "Uppercut for Hitler" by Denis Neimand. In the second project, I played the role of an outstanding boxer and scout Igor Miklashevsky. In the drama "#c_schools" there was also one battle scene.
– You are now working with Sergei Mokritsky and, for sure, have watched his military drama "Battle for Sevastopol"?
– I watched this film long before meeting the director. In my opinion, this is a beautiful picture.
– Many scenes of this film were filmed in Sevastopol and Balaklava. Would you like to shoot something in Crimea?
– I have a lot of ideas and have a great desire to make films. Both on your peninsula and in other interesting locations, I would love to shoot a movie.
– In 2020, three films with your participation were supposed to be released at once: "Life under a strange sun", "That which was – will not be" and "# c_ school". What is the fate of these projects?
The premiere of the drama "#c_schools" took place in August last year, the detective "Life in a strange sun" was released in December, and the last picture is still at the post-production stage.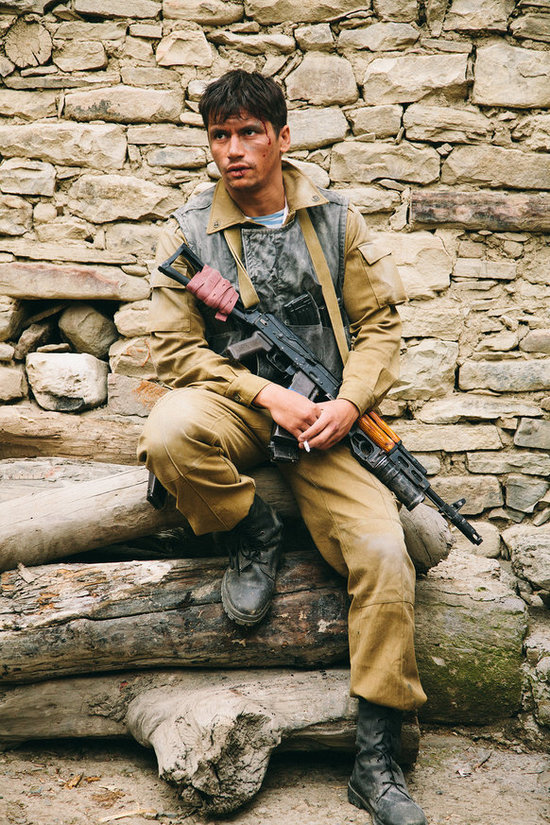 – There is almost no information on the Web about your parents and a very meager biography. Can you help fill this gap?
– I was born and raised in the city of Severodonetsk in the Luhansk region. When I was 18, I moved to Kharkov, where I entered the Kotlyarevsky University of Arts. After studying in Ukraine for two years, I decided to move to Russia. Applied to Moscow and St. Petersburg universities. In the capital, in several institutes, he passed into the second round, but then left for St. Petersburg. There I graduated from SPbGATI, studied at the course with Grigory Kozlov. After graduation, I was admitted to the Masterskaya theater. In 2014, I moved my parents from Ukraine to St. Petersburg. Now my father and mother work with me at the Masterskaya theater, but we are in different workshops.
.
Source: crimea.mk.ru