6 Indians arrested from T-3 to Maldives in biggest pigeon case
New Delhi:
The pigeon cases at Delhi's IGI Airport are not taking names. In the latest case, six people flew to Maldives from T3. Surprisingly, they were not stopped at the Immigration and Airlines investigation at IGI Airport. But as soon as they landed in the Maldives. Immigration officials caught their forgery there. They were sent back to Delhi. It has been described as the biggest case of pigeon between Delhi and Maldives.
Confirming the case, DCP Rajeev Ranjan of Airport Police has said that six people have been arrested. Investigation has been started. Police officials say they all flew to Maldives on a single flight to IndiGo on 10 February. Everyone is being questioned and it is being ascertained that who is responsible for sending them to Mali on fake documents. In addition to immigration in the case, the role of that staff of the airlines concerned will also be investigated. Who examined all these passengers and gave them a green signal to take off for Male. While fake documents were caught as soon as they reached Maldives. While the officials could not know anything about this here.
Delhi News: Ruckus at IGI Airport, at the Gate of Terminal 3, military passenger urinated in front of everyone
Police said that the accused arrested in this case are Subedar, Lukman, Jamshed and Shabir Hussain from Mewat Haryana. While two others Jitendra and Mohammad Suhail are from Sitamarhi and Purnia in Bihar. All of these were boarded by an IndiGo flight to Maldives from T3 on 10 February. All of them were sent back to Delhi the next day after being caught there.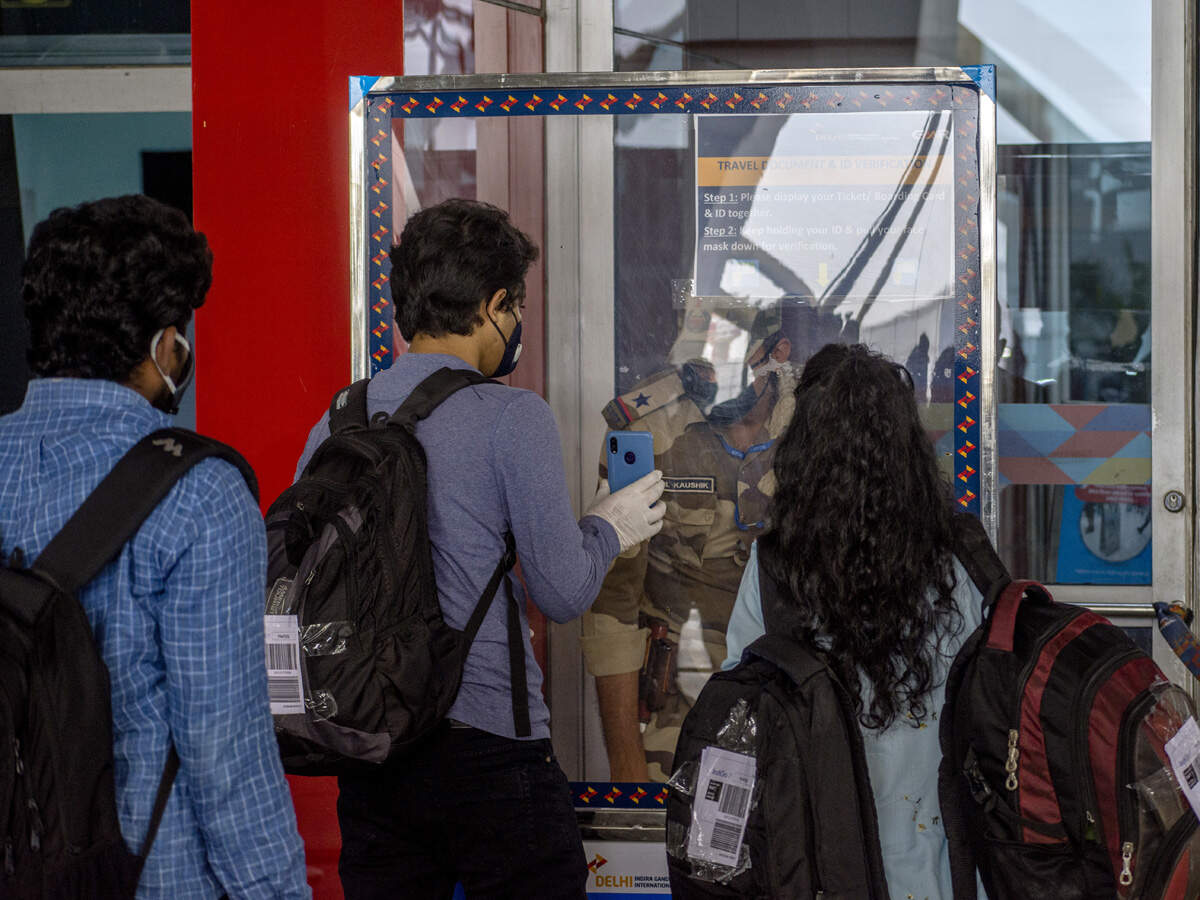 Passengers are being caught with cartridges at the airport even in the face of tension and superstition
All of them reached Maldives on fake visas issued on the basis of fake approval issued by Maldives government. During interrogation, it has been found that two agents of Chennai and Jamia have been found in it. Who had arranged to send them to Maldives with millions of rupees. They were claimed to have sent so many people to the Maldives and other countries in this way. His point was almost proved correct. Because their forgery could not be caught at Delhi Airport. Now it is a different matter that this forgery was not caught or even the entire syndicate of pigeon was working in it. Police is investigating all this doubt.
.
Source: navbharattimes.indiatimes.com